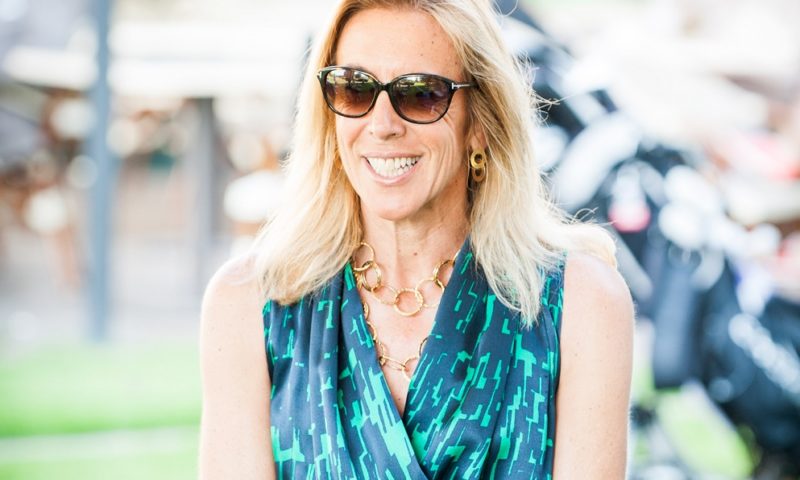 Dellanzo – Valli create new Partnership in italian golf pair of aces to transform italian golf
Dellanzo Group and Silvia Valli Studio of Varese, Italy have partnered using their respective experience and strengths to help make Italian golf more attractive and competitive. Dellanzo Group will utilise their experience in international Management, Marketing, Course Design, Construction/Project Management and Agronomy and Silvia Valli Studio their extraordinary experience of representing luxury brands and planning and organisation of important golf events worldwide.
The partnership means that the company will be the largest multi lingual Management, Marketing  and Golf PR company in Europe with English, Italian, French, Spanish and German. Dellanzo Group was formed in 2009 after Paul Dellanzo, PGA, opened the Troon Golf office in 2002 and served as its first Vice President of European Operations for six and a half years before opening his own company. Dellanzo Group has vast experience in management, finance, planning development and acquisitions and has opened some of the finest clubs and resorts in the world including Whistler, Canada, Loch Lomond, Dubai Creek, Castiglion del Bosco and Pevero in Costa Smeralda, Italy.
Silvia Valli Studio is a Public Relations agency specialised in the planning and organisation of golf events  and management of press conferences for important international companies in the luxury brand sector, such as Ferrari, Maserati, Moncler, Fedeli Cashmere, Fendi, Fratelli Rossetti and many others.
"We happily predicted that Italy would win the Ryder Cup and so the timing of this partnership was perfect" said Silvia Valli, one of Italy's most famous amateur champions of all time. Italy offers culture, history, art, gastronomy and cities like Rome, Florence, Venice and Milan. Sicily, Puglia and Sardinia are some of the most beautiful regions to discover anywhere. Besides Italian designers like Giorgio Armani, Biagiotti, Ferragamo, Dolce and Gabbana etc, Italian golf also has designers called Nicklaus, Dye, Player, Trent Jones Snr and Jnr, Jim Fazio, Kyle Phillips, Dana Fry and Jason Straka and most recently the prodigious young talent of Dr Beatrice Franceschi, PhD who works for Dellanzo Design on projects in Oman, Croatia and Italy.
"Until now, everyone has recognised good golf design exists in Italy" said Emilio Dellanzo, Director of Business Development, "some wonderful courses and very warm and welcoming hospitality. The golf experience though in some clubs has been one of a great lunch and perhaps mediocre playing conditions compared to great clubs and resorts internationally. If Italian golf can improve their course maintenance and service proposition it is easily the best place to play golf in the world. Certainly investment always means some fear initially but a better golf experience with first class tees, fast running fairways and true rolling greens will bring more golfers from all over the world plus the Ryder Cup in 2022 will help establish Italy as the premier golfing destination of choice. For me there is not better experience in the world than playing golf in Italy".