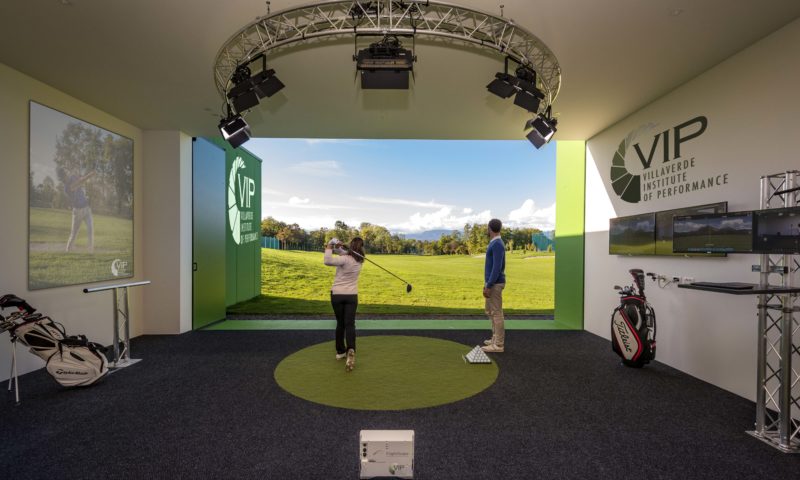 Swing Your Way to Better Health
SWING YOUR WAY TO BETTER HEALTH
MOST ADVANCED GOLF ACADEMY INCLUDING WORLDS FIRST MEDICAL CENTRE OPENS AT EUROPEAN TOUR SENIOR OPEN SITE SET IN RYDER CUP COUNTRY.
Everyone was a winner last week at Villaverde Resort, Udine, Italy. www.villaverderesort.com. Stephen Dodd won the Italian Open title with a score of -9 converting a 15 foot birdie putt on the 18th to win by a shot over compatriot Philip Price who enjoyed his 50th birthday on the first day of the championship.
Entrance was free of charge and many also acted as volunteers for the tournament. For the members and guests at Golf Club Udine and Villaverde Resort it was a thrill to watch the superstars and ex Ryder Cup players in three exciting days of competitive professional golf in this spectacularly beautiful region of Friuli Venezia Giulia close to San Daniele, Udine, famous for prosciutto, great food and wine, culture, history and art. Guest of honour was Costantino Rocca, a favourite of the Italian crowd and an important member of the bid to bring the Ryder Cup to Italy in 2022. Rocca, Ronan Rafferty and Roger Chapman lead an entertaining Q&A at the pre-event party. David Maclaren, Senior Tour Director explained that when they called Italy to advise that their bid had been successful, they started with "We have good news". After that there was no more conversation as the room in Italy exploded in celebration like someone had scored a goal at San Siro. "We look forward to the passion at the Ryder Cup and love Italy has developed over the years for the game, there are so many Italian golfing heroes now who have contributed to that decision".
Villaverde Resort is the vision of Signor Gabriele Lualdi, who has made a major investment in the club and built a brand new all-encompassing resort facility. The players and visitors loved the resort, and the friendly club facilities. One of the most popular openings of the week was The Villaverde Institute of Performance (VIP), by Dellanzo. Emilio Dellanzo, Director of Dellanzo Group thanked everyone involved for their assistance saying "We are very proud at Dellanzo Group to open the finest golf academy in Europe. Not only have all the practice facilities been redesigned by our design company, not only does it have the very latest ultimate generation studio and technical area, gym, physios, indoor and outdoor swimming pools, spa, and the most complete academy training programmes in the industry for both beginners and elite players; this academy, via the vision of Gabriele Lualdi, is the first one in the world to have its own full medical centre, which occupies a surface area of 1000 sqm, and has 16 equipped rooms, plus an additional two for surgery.
When we designed the golf academy at Dubai Creek in the early nineties it was written up as the best in the world but this concept has just blown everything else away said Paul Dellanzo, Chairman of Dellanzo Group. This raises the bar completely and will be a centre of excellence in every way. What I like is that it will serve everyone from local juniors to champions on the professional tours. Golf is often perceived in the wrong way, elitist, expensive, slow etc but it is a sport that is available for everyone at Golf Club Udine. The vision of Gabriele Lualdi and the spirit of this friendly club is tangible, something quite incredible has been created that contributes to one's health and wellness. If we look ten years into the future I believe that one successful anchor of golf will be the health and wellness element "Swing your way to better health" and doing that socially with your friends has to be a great objective for players in the future and a happy club and resort". https://youtu.be/kxprjPAXgxE For those interested in a great golf holiday and academy please see www.villaverderesort.com or contact Dellanzo Destinations at info@dellanzo.com.